As festive season is soon to arrive, the social calendar of hot gals and young ladies belonging to fashion world sets to look busy from now onwards. Hey…Young Diva's and Ladies out there! It's time for you to design your closet with fancy and attractive party dresses for oncoming social events, late night parties and ceremonies with friends!
One of the wardrobe staple you've loved styling for at least once is to wear a red dress. After all…Nothing looks more alluring than red outfits with the right elements on girls! Wearing a red dress is an art as the color gives bright and bold look to the wearer. Remember beauties, gone are those days when you have to think thrice before styling red dress for any special occasion. With red hot dress you should also have sexy lips, Here are some quick tips to make your lips sexy!
When In Doubt, Wear Red
Plain Red Skirt!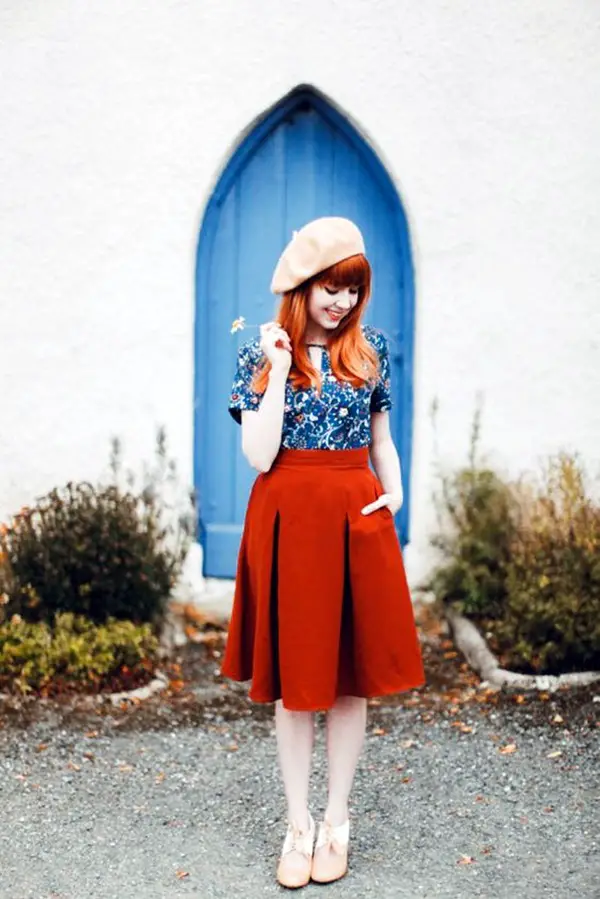 Want to look extremely beautiful and dashing this festive eve, pair your plain red skirt with complementing black and white pieces in simple silhouettes for a natural look. Skirts seem to be great option of clothing and give you slimmer look as the waist line is cinched in. Don't forget pairing it with high heels and adding a statement necklace or a unique pair of sunglasses for a glamorous look.
Floor Length Red Dress!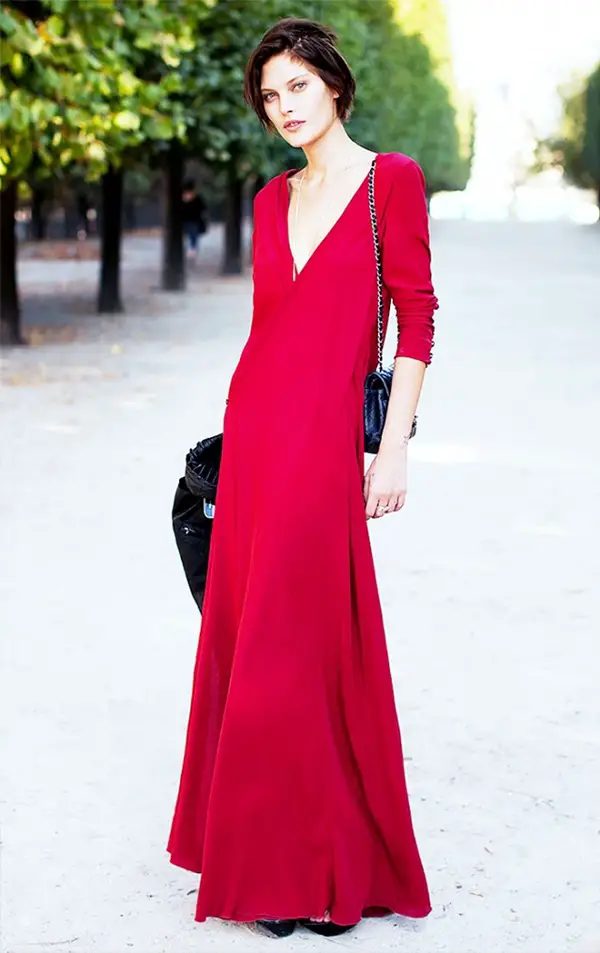 Hot Diva's! Love adding variety of colors, unique designs and patterns to their wardrobe. What can be an excellent option rather than a figure hugging floor length red dress? In this way, you can really show off your silhouette and the dress is perfect for formal evening events! So, if you are looking for red outfits for an endlessly sexy look, pair your floor length dress with red sandals and leather accessories.
Adorable Red Maxi!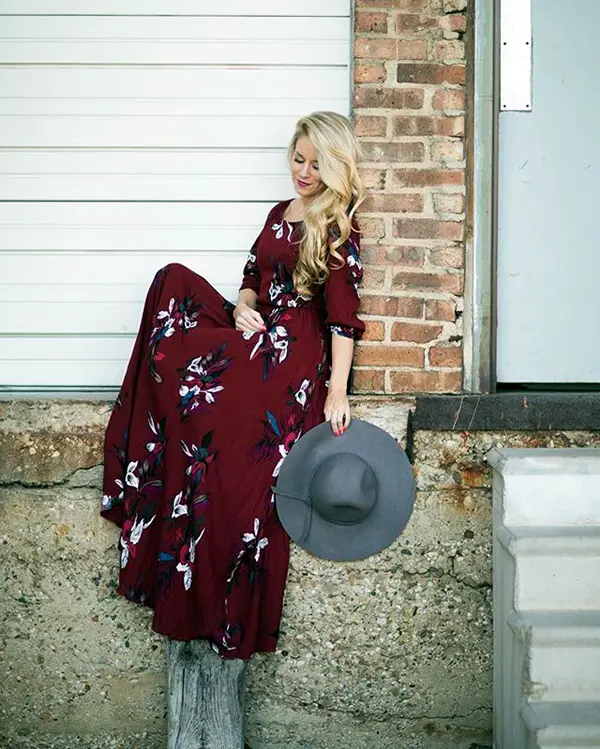 Maxi dresses are great for all occasion as they can turn simple outfit look stylish and captivating. This festive time! Make a statement in scarlet maxi dress like most of your fashion-forward friends love doing. You will definitely adore this elegant and sexy wrap dress, when paired with simple wedges. Hanging a matching leather bag gives you perfect evening look.
Red T-shirt!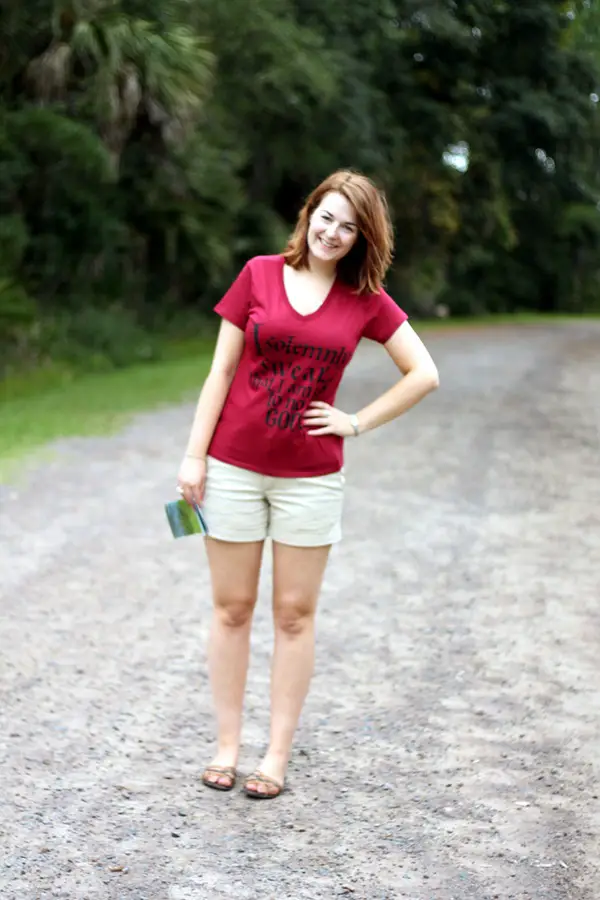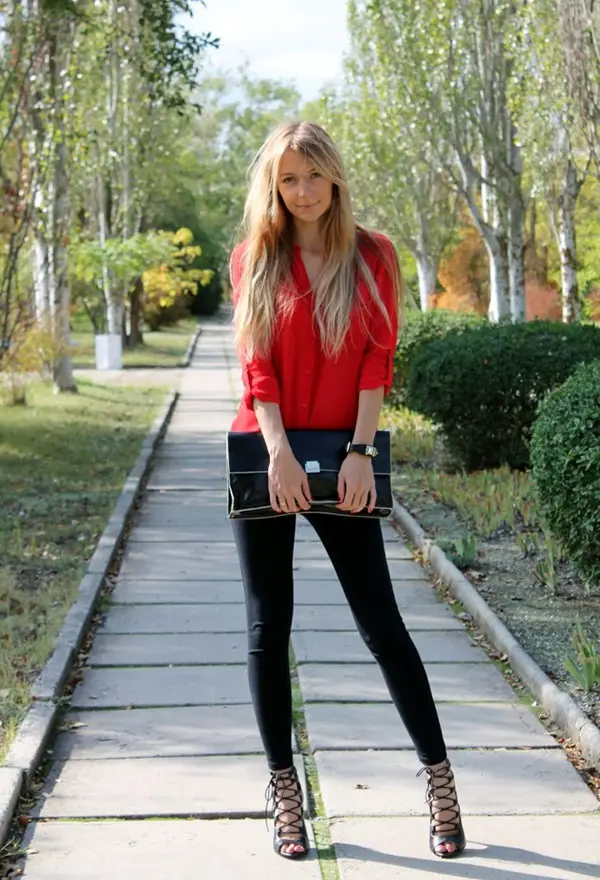 Are you looking something less formal? A red t-shirt dress is an awesome way to wear the trend of red dress this season. Pair your red t-shirt with ripped jeans which will make your overall look more casual. We assure you will love this simple but stylish outfit, when paired with ballet flats and sunglasses. Here designers are presenting high-class street fashion outfit ideas for summer for their customers to make them feel comfortable and look absolutely stunning in the best possible way they can.
Little Red Mini Dress!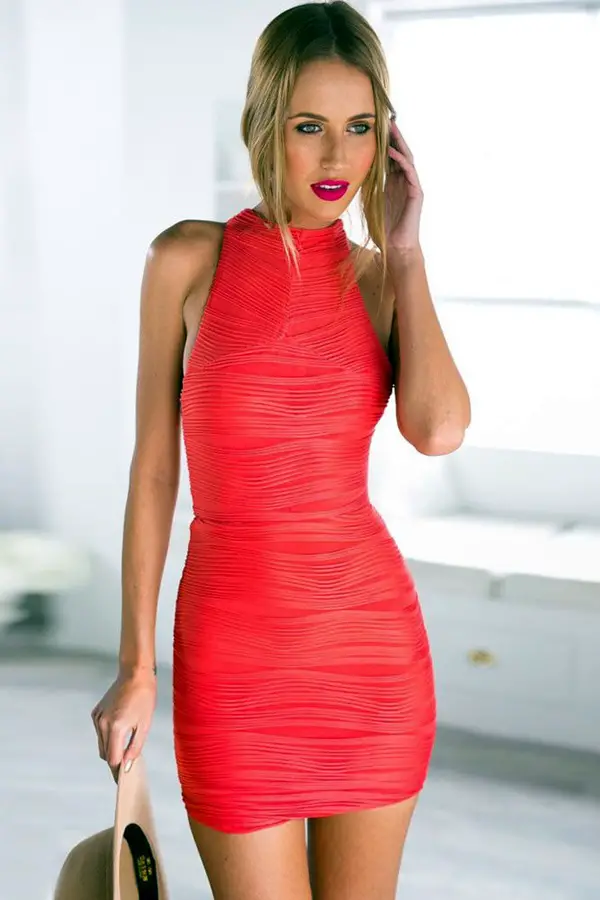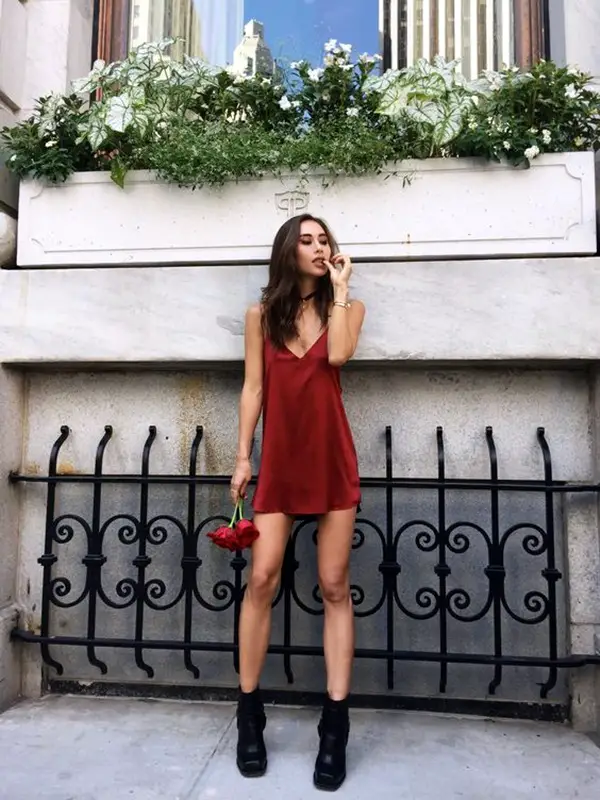 Wondering how to wear red outfits this year? Don't panic, we are there to guide you. To look extremely beautiful and super cute in your little red mini dress, combine it with an embroidered belt and black heels. Gals, it's the perfect piece to incorporate in your closet for first date with your beloved. The dress is suitable for both day and night and can be dressed up or down as per the occasion!
Cobalt Blue Skirt + Red Coat!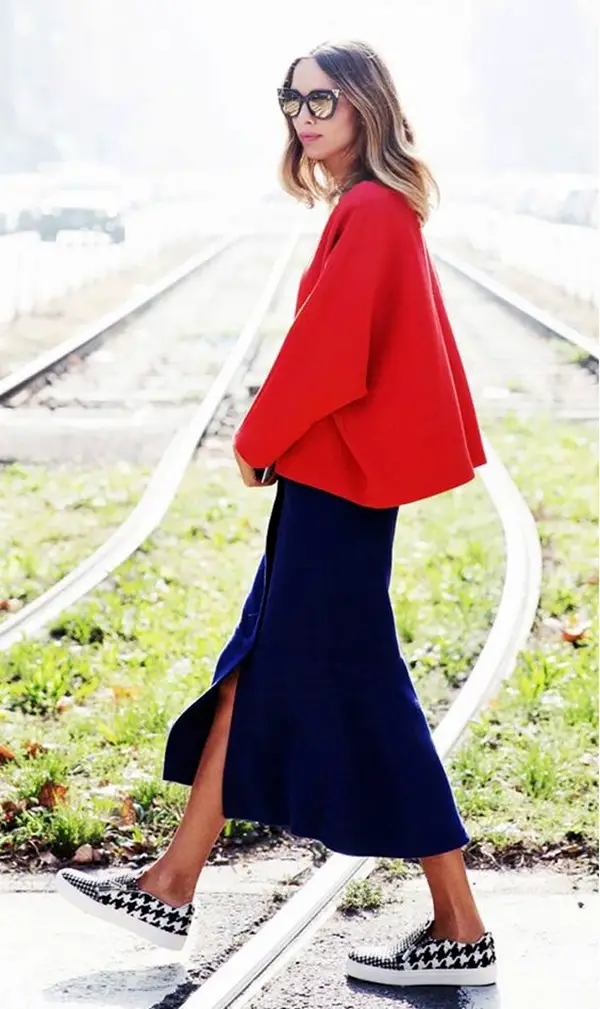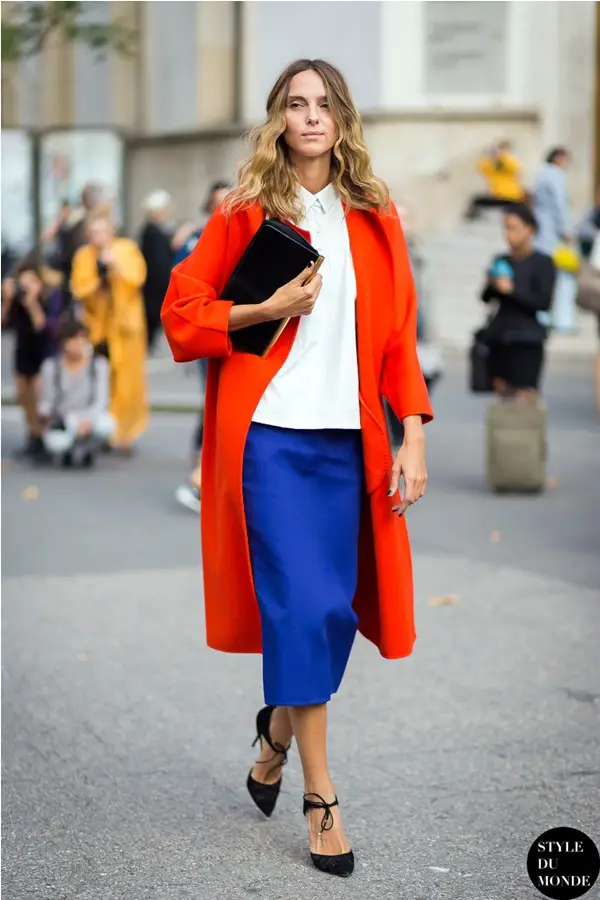 Coats are a superb way to add color to your drab winter wears. If cherry red isn't your favorite style, go for more of a burgundy tone. To achieve a classy look, top your cobalt blue skirt with a bright red coat. Make sure to keep the lines simple when mixing bold colors together. If you are looking for classy work outfits ideas for this summer. Than you are at right place!
Red Pencil Dress!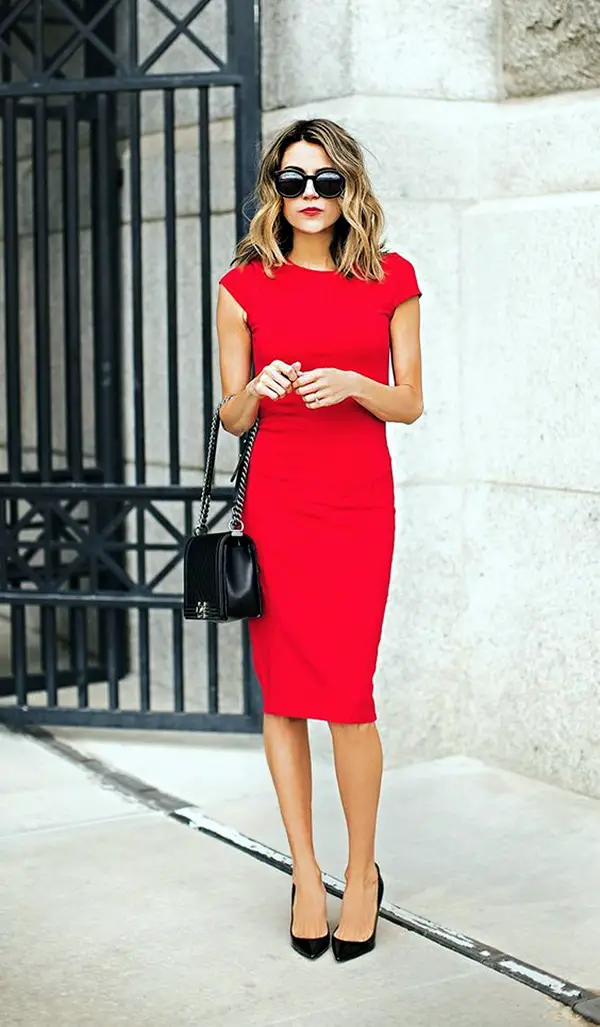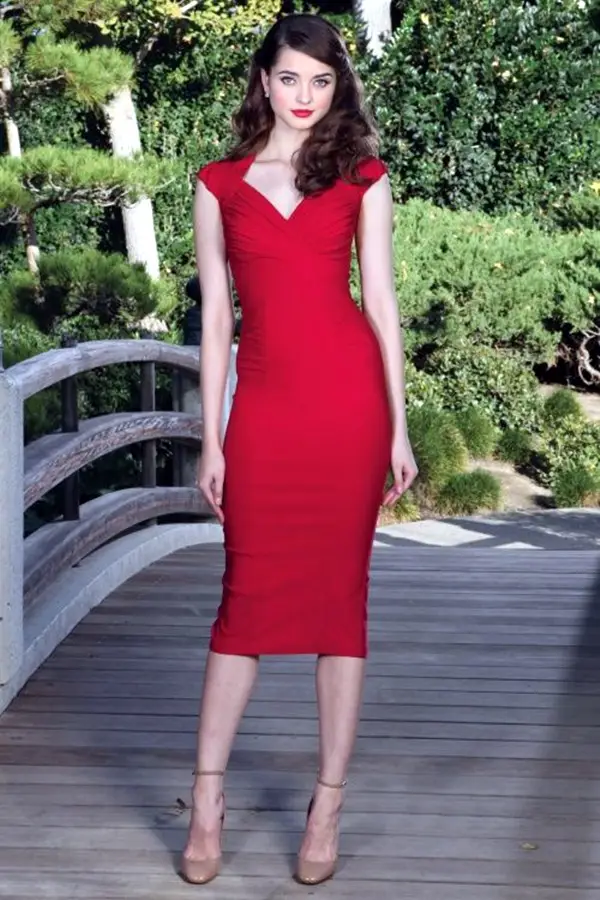 Isn't it, lots of work pressure or busy schedule makes us exhausted! For a relax look, make a statement this spring in a red pencil dress. The dress looks cute and striking when paired with simple black heels and a matching mini bag. We think you should try it!!
Check out some more of the latest and cutest red outfit ideas: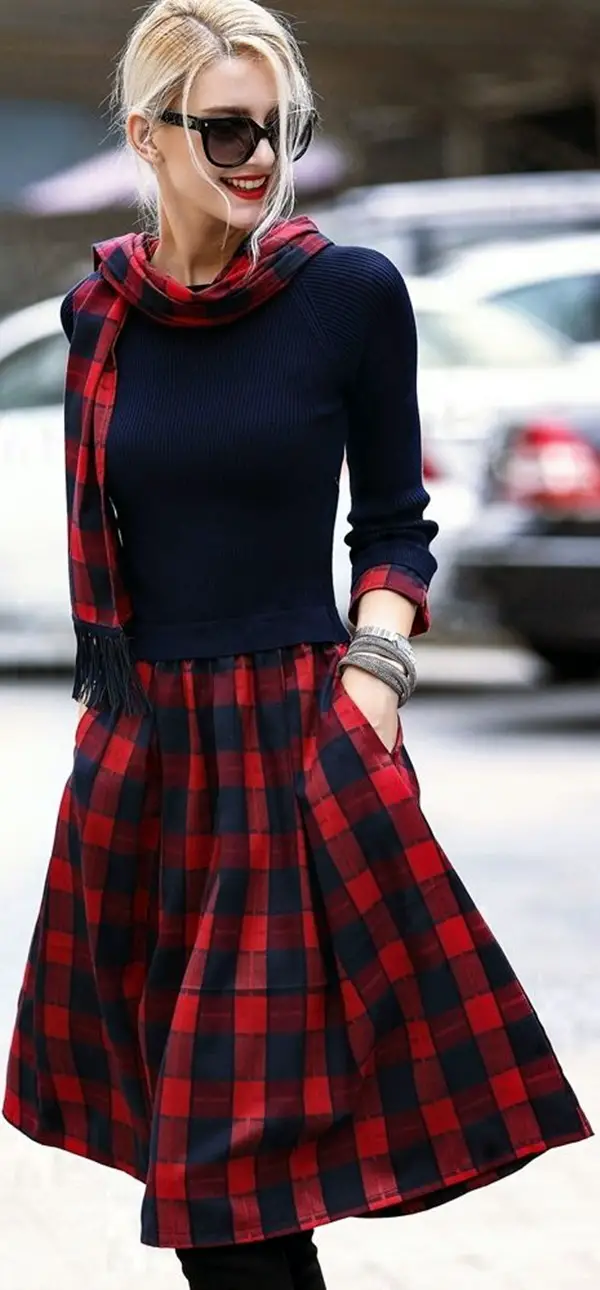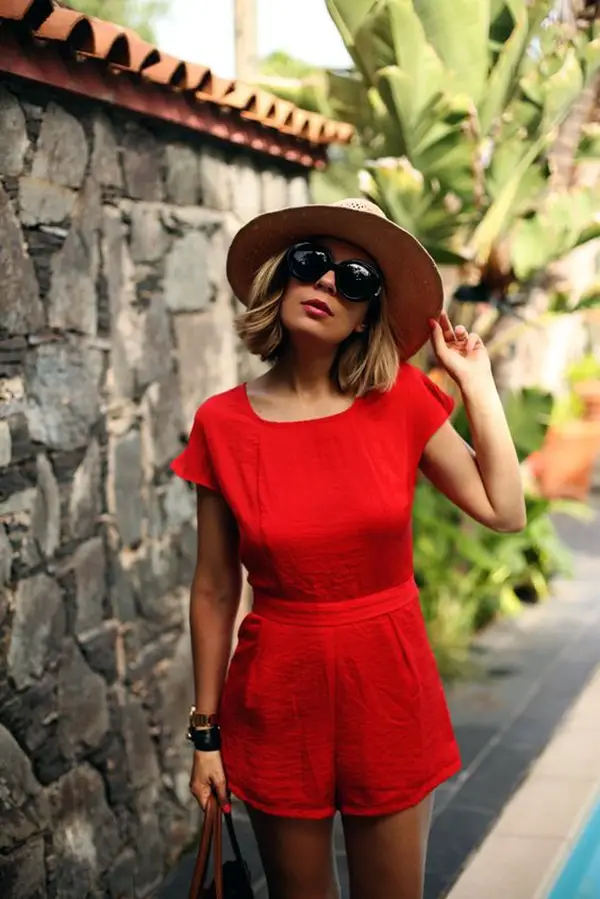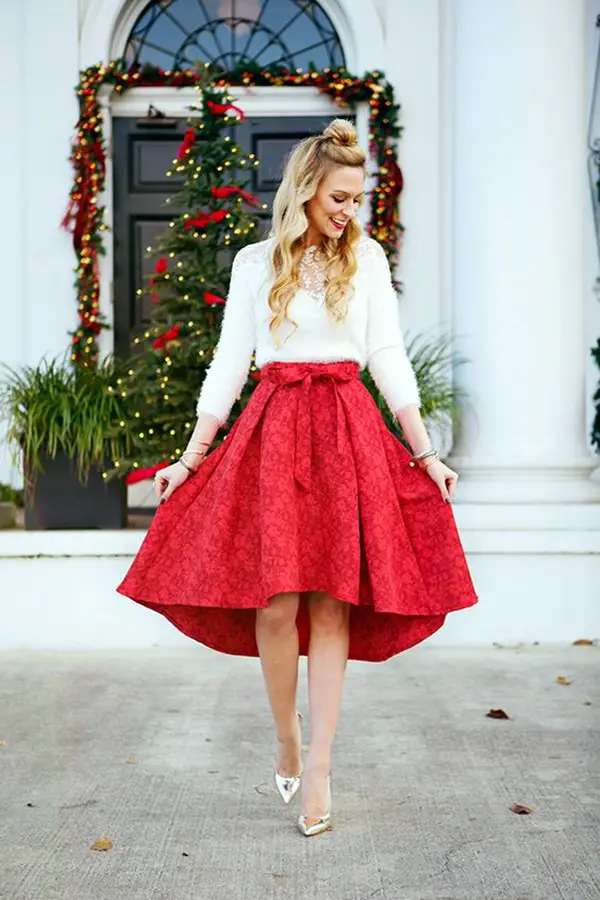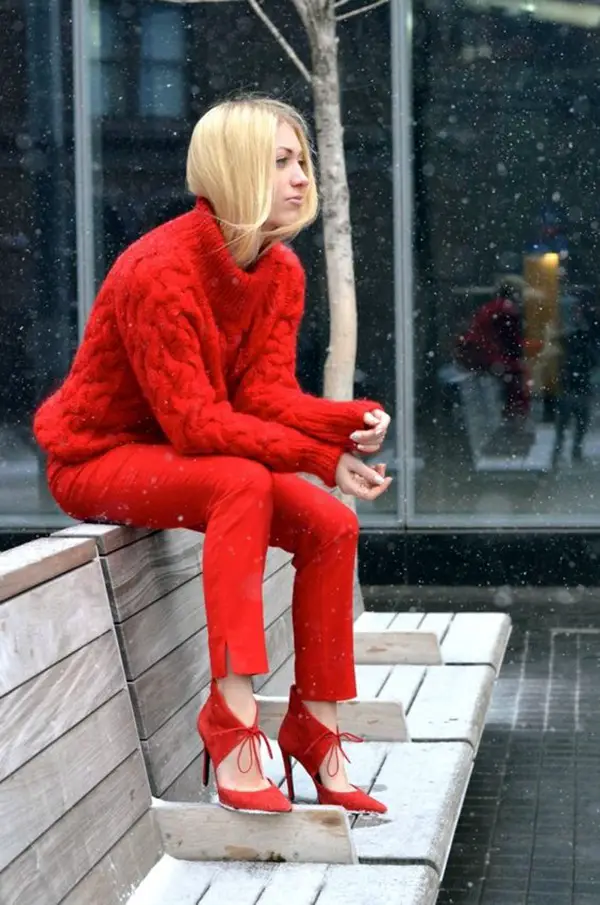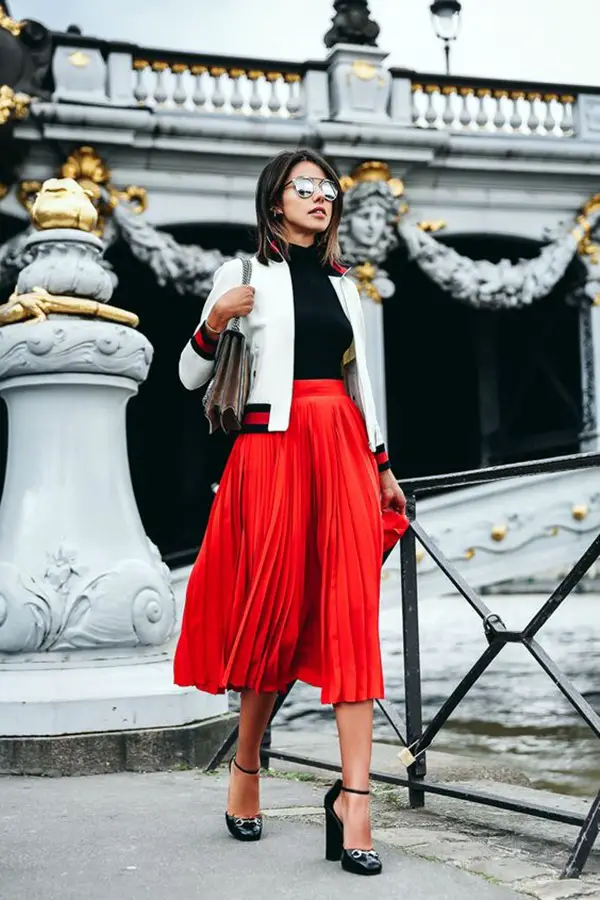 So, Gals! Have fun and wear what you love! It's true red outfits calls for lot of attention, but it's easy to create a glam statement with a red dress.