Isn't it, we all get excited when we hear the name of Mehndi, right? Even cute, little baby girls' love decorating their hands with beautiful Mehndi designs on special occasions or festive celebrations with their lovely mom's.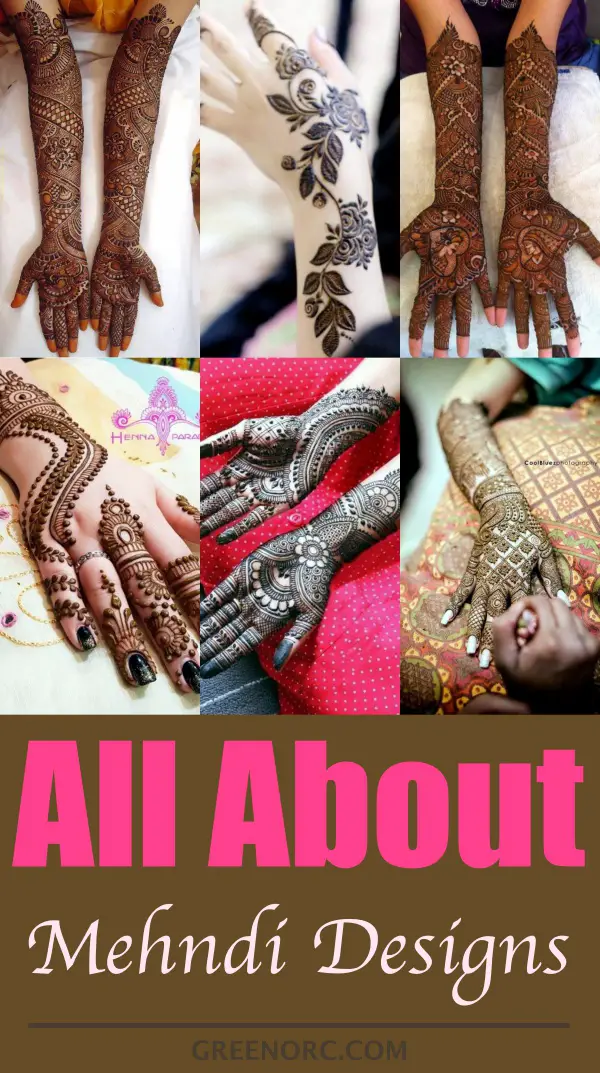 Well! Mehndi has been there for around five thousand years and is thought to be a deep seeded symbol of health, good luck and sensuality. Can anyone of you think what could be the main reason? The best feature about pleasant floral tattoo ideas for girls is that they can easily mix up with other designs. Some common designs are – flowers with skull, birds with cherry blossom etc. It's because of the plant used to create mehndi is thought to be associated with positive energy that is primarily made of ground henna leaves which are then dried and the designs whether simple or intricate are attractively placed on the feet and hands.
All About Mehndi Designs
OMG! The beautiful tradition of applying mehndi (a traditional paste) also known as Henna is equally popular among both men and women. They feel honor in showing their love towards special occasions such as – weddings, Karva Chauth, Rakhi, Teej and Eid through traditional mehndi designs.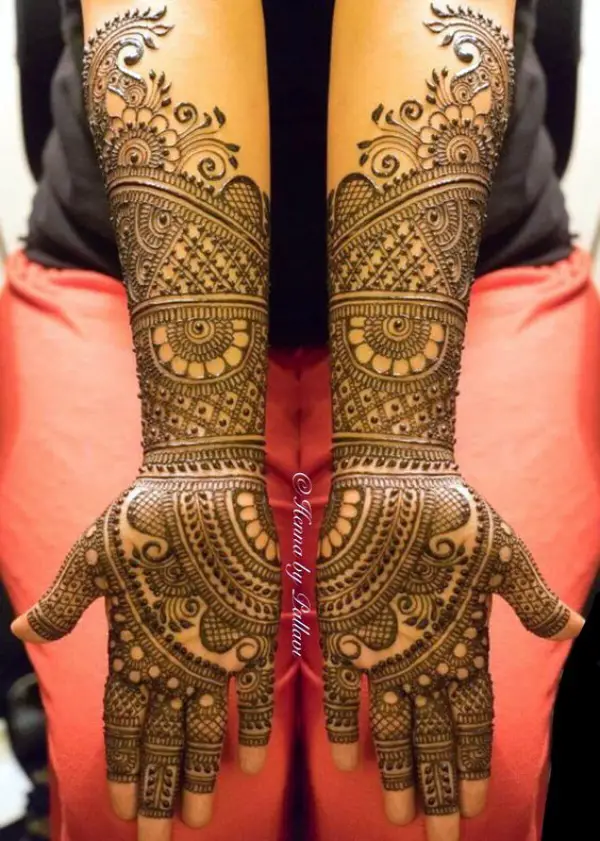 Importance of Mehndi in Indian Culture!
That's true – mehndi holds great cultural significance in Indian traditions. In today's era of modernization, many new as well as intricate designs of mehndi are coming up, adding glamour and giving new meaning to the life of the person who gets it. If you want to have complete knowledge for – all about mehndi designs? This post is the right guide for you and you'll find all answers to your questions easily! If you've ever attend an Indian wedding you may have noticed many beautiful tattoos adorning the bride's hands. Such intricate and frequently floral motifs are part of the Indian culture that symbolizes joy, good health and positive vibes. Here are Mysterious mandala tattoo designs that create mysterious imaginations in the mind of the wearer and they start thinking beyond their imagination.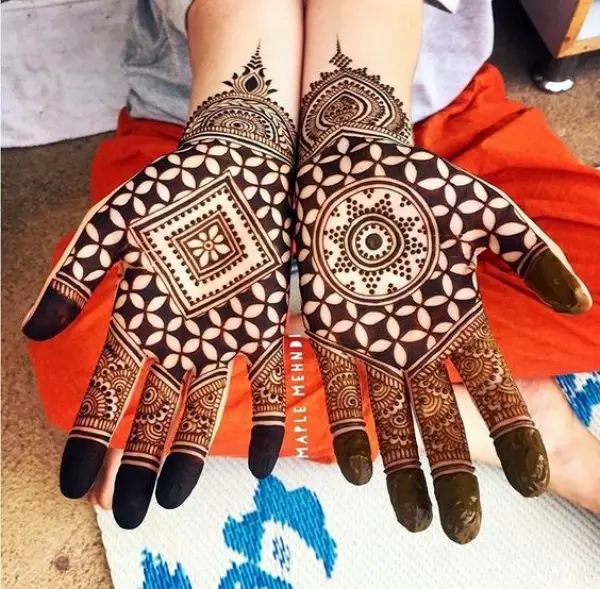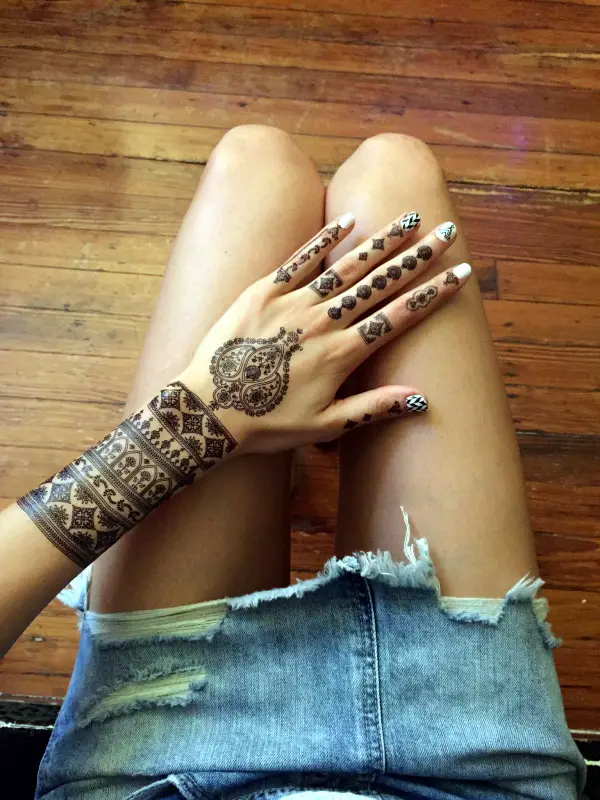 It's quite interesting to note here that even the color of mehndi is given high significance in Indian culture. The dark color of mehndi signifies the degree of husband's as well as mother-in-law's love.
Types of Mehndi Designs
Are you looking for latest Mehndi Designs 2017? Well, in this post you may find that some designs have deep symbolic meaning while some are meant for decorative purposes only.  To make the design more adorable – modern symbols, embellishments such as gems and pearls can be added.
Indian Mehndi Designs!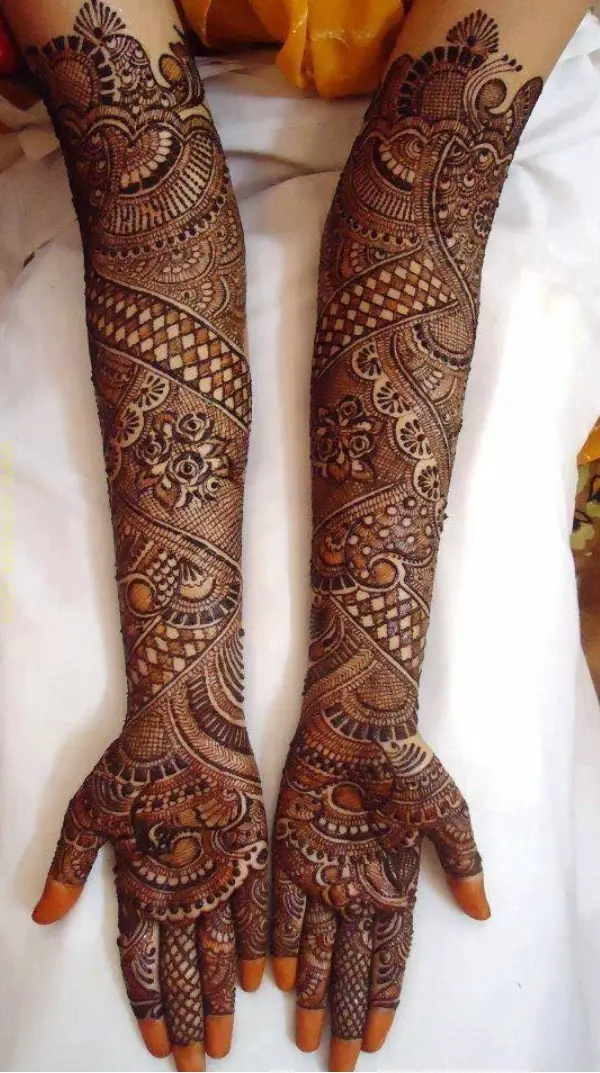 It's easy to identify Indian designs by its complex patterns of flowers, curves using the figure of a peacock or a big dot in the heart of the palm without leaving much space in between. They are basically batik mehndi designs!
Indo-Arabic Mehndi Designs!
The bold and captivating Arabic style is what you can learn all about mehndi designs such as Indo-Arabic! The outline of such designs is filled in with delicate, traditional Indian patterns and attractive shapes. It's most popular style for Indian weddings.
Mughlai Mehndi Designs!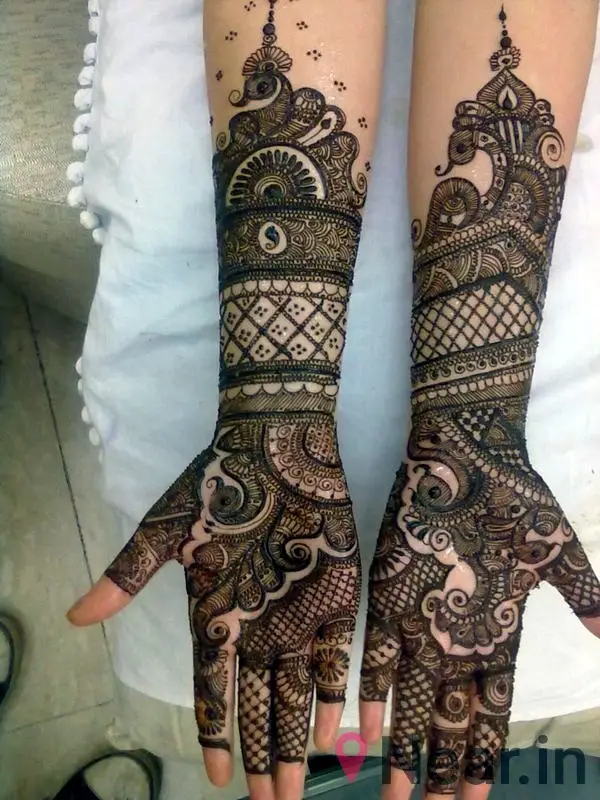 Yeah, gals! Mughlai mehndi designs are very neat, detailed and follow a distinctive style where every single curl and distinctive dot is accentuated boldly. It's among oldest and traditional form of mehndi designs.
Moroccan Mehndi Designs!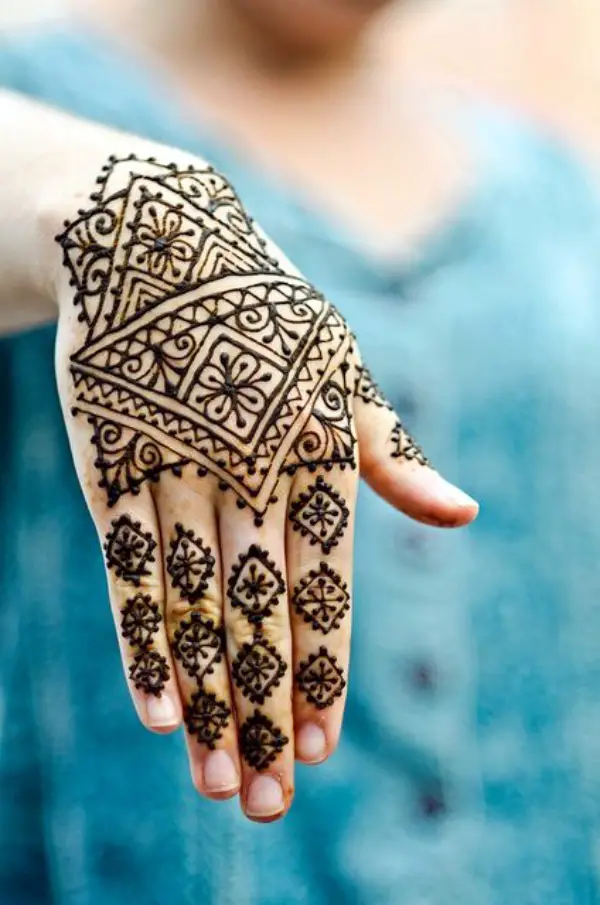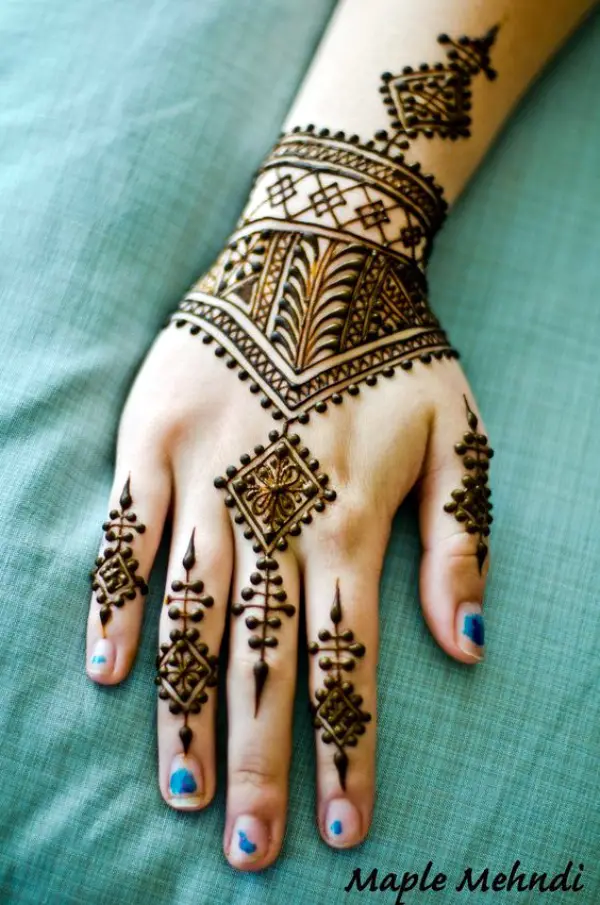 Most of the Moroccan designs resemble Arabic patterns, but are more geometric in nature. They hold deep symbolic meaning and are used as a protection against evil. Well! This type of design is often worn by brides and children during festive season.
Pakistani Mehndi Designs!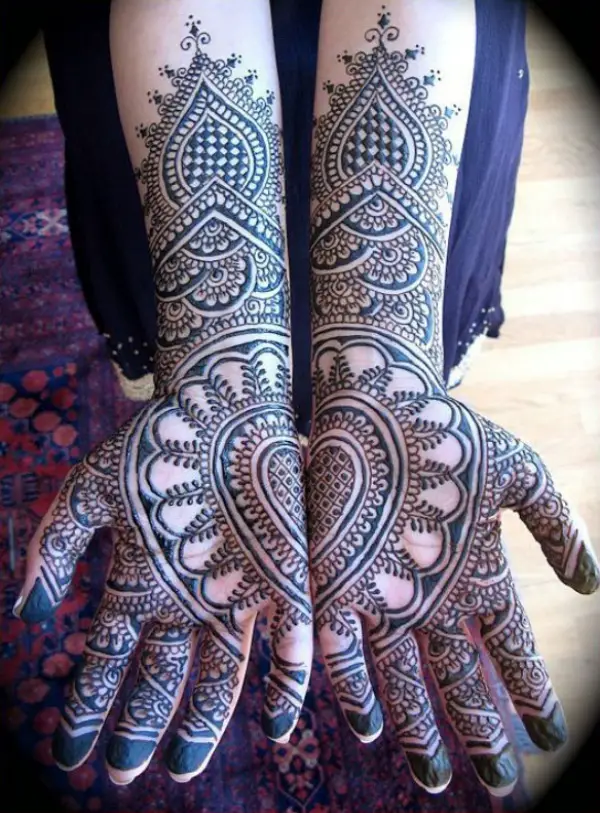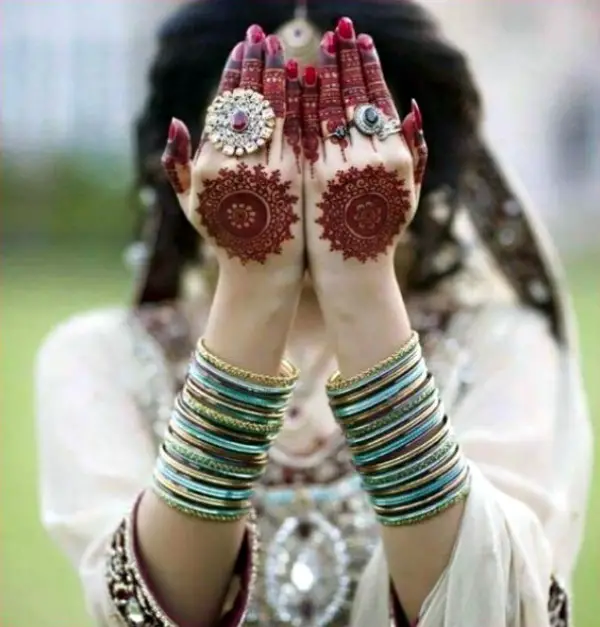 These are a combination of Indian and Arabic designs, but much simpler than Indian designs. In Pakistani designs, you will observe the right balance of geometric, flowery and paisley elements. Here we are going to prove that adding some charm on your feet with stylish, fashionable and graceful ankle bracelet designs and ankle chains is the easiest thing to wear…Yeah!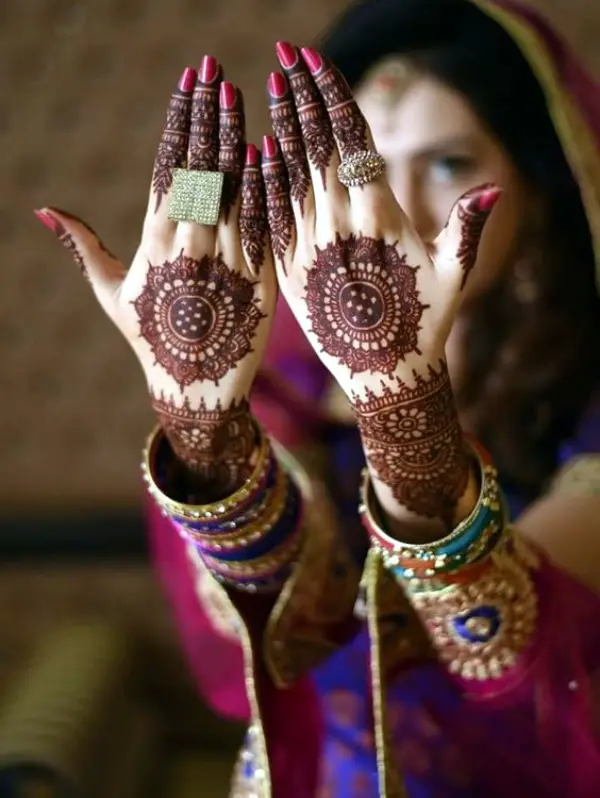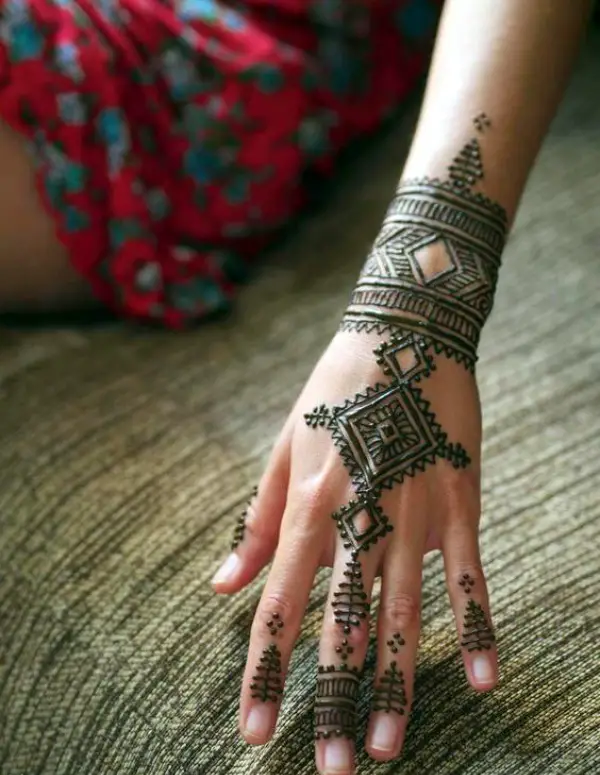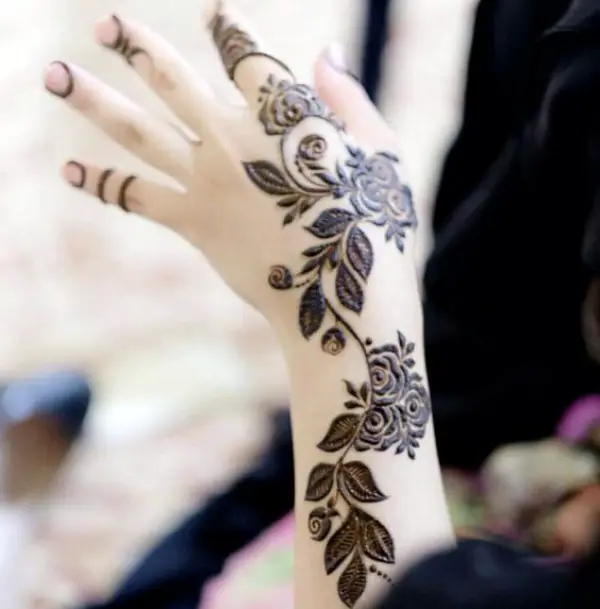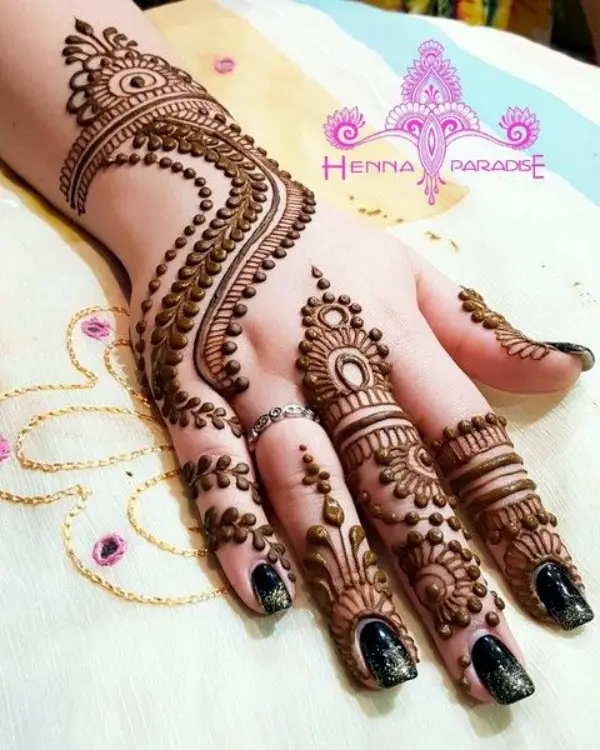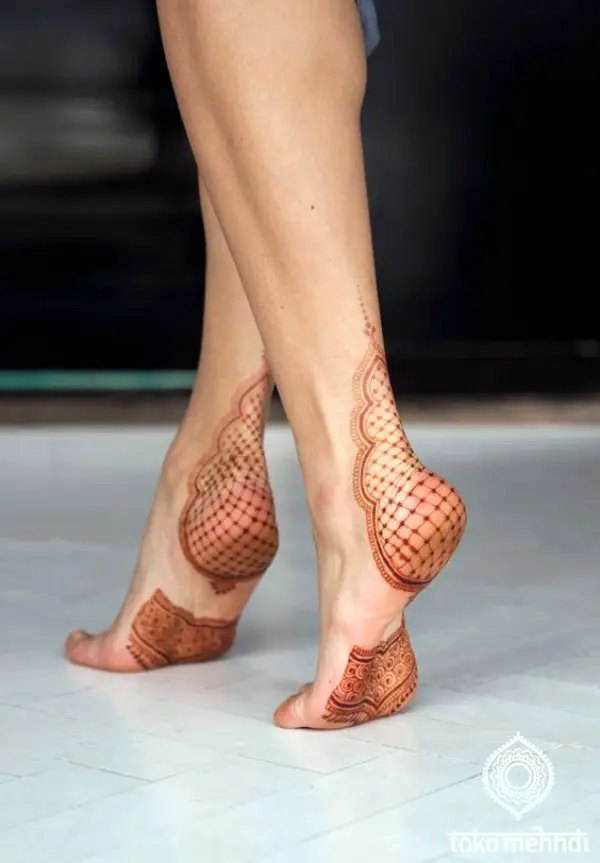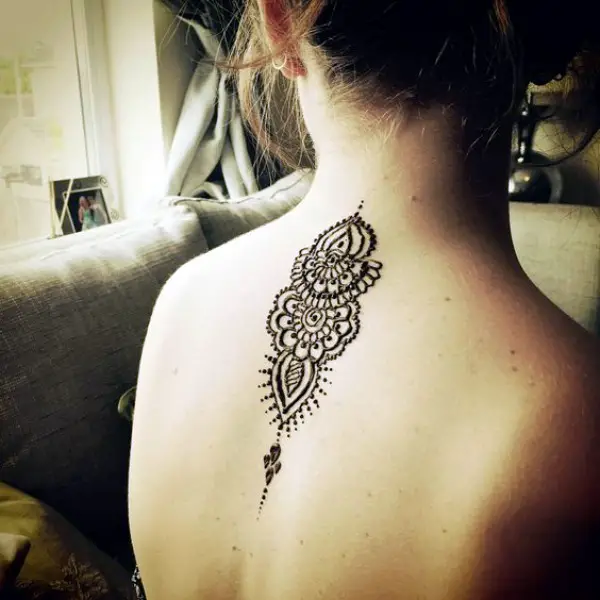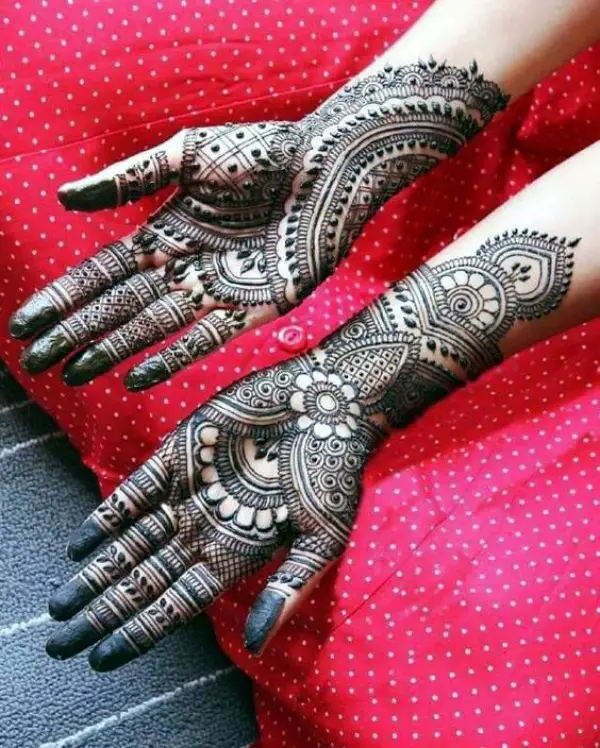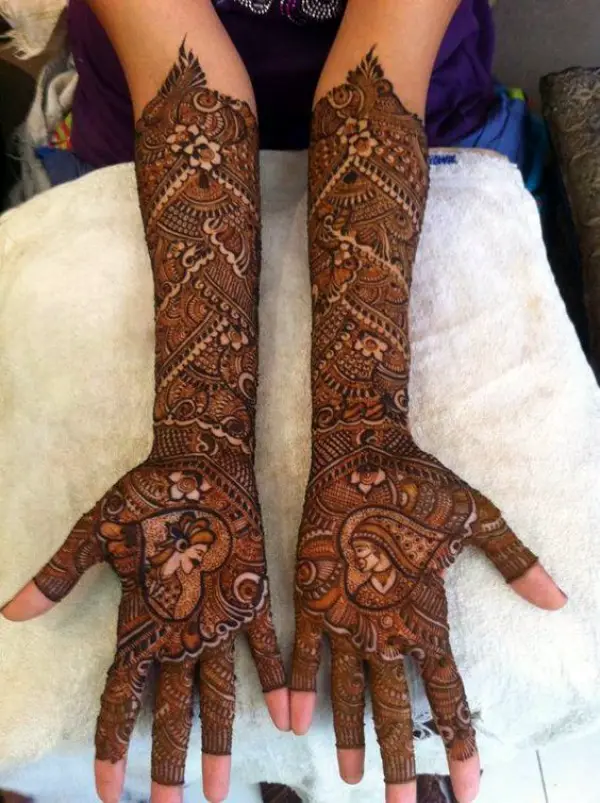 This is not just all about mehndi designs, check few facts!
To increase the life of your mehndi design, nourish it with natural oils such as – olive oil, coconut oil and Sesame seed oil. And, remember not to exfoliate the skin around your design as it can cause it to fade permanently.
Make sure that you always purchase fresh henna from local grocery stores, to ensure that you're happy with your design. As stale hennas won't work well.